Elise Mendelle - 2021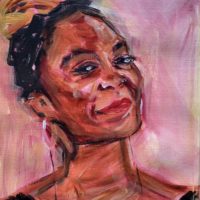 Elise's paintings are loose and rhythmical. Her subjects are stripped back, created with the bare minimum marks and colour required. She offers us only a hint of a scene, with an aim of offering viewers a window through which to escape and dream, capturing a moment in time, and to ask 'what happens next?'

Elise began painting purely for pleasure, attending a weekly art class at Insight School of Art in North London to 'find some peace'. However, interest in her work grew, and, to date, she has been part of shows in Rome, London, Milan, Madrid and New York, with her paintings now included in collections internationally.