Denise Bowser - 2022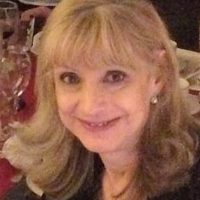 Denise has been drawing and painting since she was five. In spite of her huge interest in art as a child, as time went on, she became a journalist and worked for magazines, newspapers, radio and television. Art, however, has always been part of her life.

She started devoting more time to art about 12 years ago. She feels she is in her element when she paints. She works with acrylics and oils and also uses a range of mixed media. She regards her pieces as a leap into a fascinating world of colours and shapes. She likes to use vibrant colours which she attributes to her life experience in sunny South America.

Denise lives in Harpenden and regularly takes part in art exhibitions such as Herts Open Studios, Ayot St Lawrence Art Show, Harpenden Arts Club Annual exhibition, Maynard Gallery – Welwyn Garden City and Parallax Art in Chelsea/London, among many others.